I'm a Sephora girl, you all know that. I love everything Sephora; the products, the service, the ambiance. Everything!
Now MAC, well I'm not really into their cosmetics, but they're brushes are to die for.
So when
Temptalia
revealed the new collection they were launching partnered with Disney, I almost jumped out of my pants!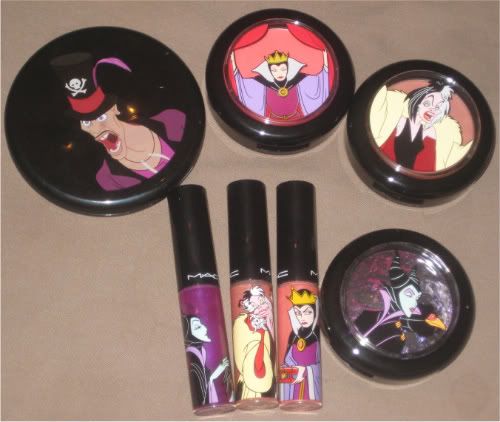 Venomous Villains is a collection divided into four categories. As the name would suggest, it's all about Villains from some of the Disney movies.
The categories are as followed:
-

Cruella De Vil

of 101 Dalmatians. Animated by Disney in 1961. A Dalmatian dominatrix. Famed for her cheekbones, dramatic entrances and trails of absinthe-coloured smoke.
-The vain

Evil Queen

from Snow White. Unleashed by Disney in 1937. Jean Harlow eyebrows. Joan Crawford's face. She set the standard for glamorous depravity and made us all glad we don't have a mirror that talks back.
-

Maleficent

from Sleeping Beauty. Brought to life in 1959. Toxic green skin. A darkly diabolical horned beauty with Hepburn eyebrows. She's the self-proclaimed "Mistress of All Evil".
-

Dr. Facilier

, the voodoo witchdoctor from The Princess and the Frog. Created in 2009. Nothing is sacred to this dandy who has stolen moves from the King of Pop and a hairdo from the Godfather of Soul.
Personally, I am in love with the Evil Queen, she is so full of herself, like someone I know! (pointing at myself right now)
Now, I had a hard time deciding what to get from this collection, I had no intent on getting everything, I still don't, but I wanted my first purchase to include one product from each of the villains. So after pondering at my choices, I finally decided to get:
-Devilishly Stylish lipglass from Cruella De Vil
-Revenge is Sweet lipglass from Malificent
-Bite of an Apple powder blush from Evil Queen
-I'm so Vain mirror from Dr. Facilier
I know, I know, it's not much, but after seeing what other people have gotten it has made me want to buy a few more things, so eventually I will try and purchase more granted they're not sold out everywhere.
Well, as you may have noticed this is not a review, it's more like a show and tell type of thing. I'm very happy with my purchases, the colors are amazing and the packaging both on the cosmetics and their boxes are incredible! I love them!
Picture time!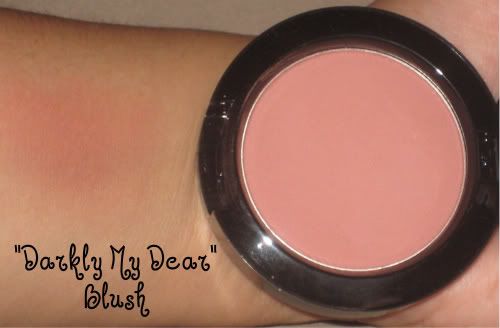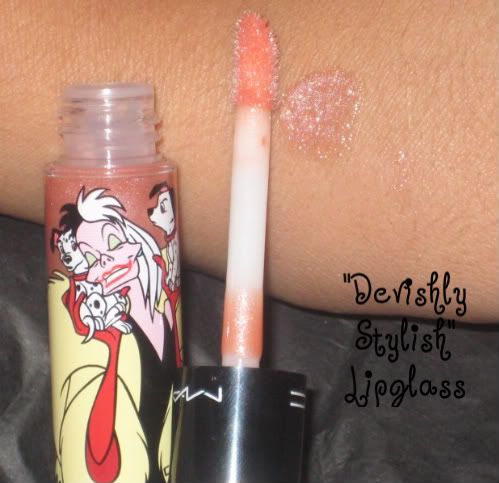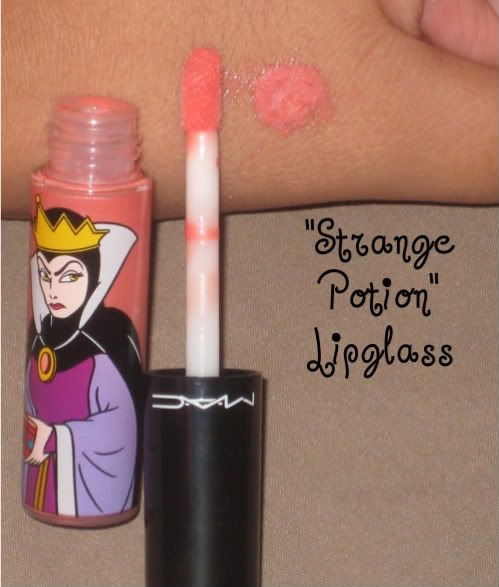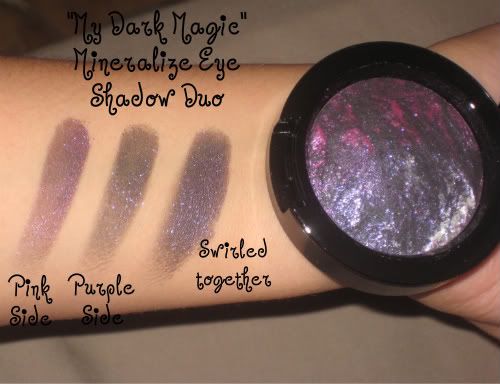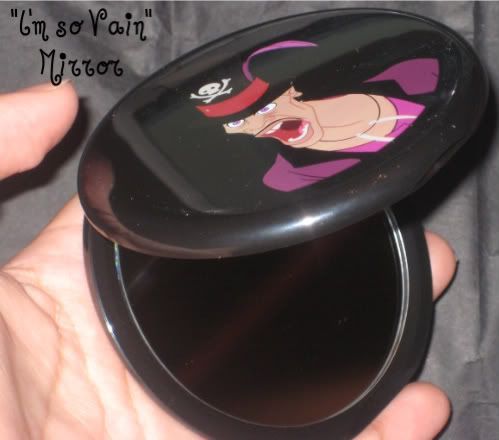 Next i have pictures of wonderful facebook friends who were nice enough to provide them for this blog post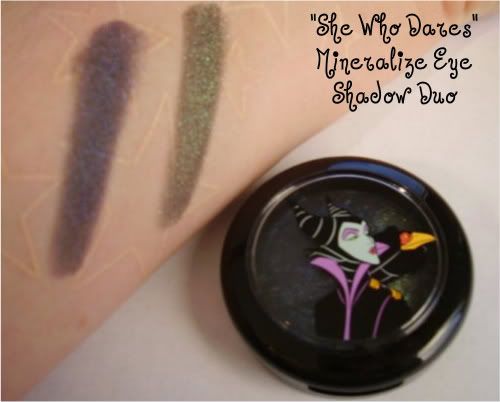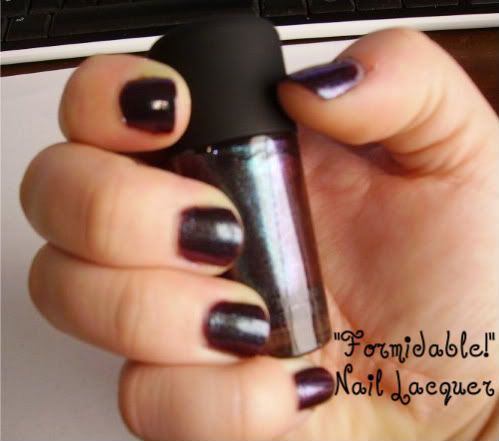 Five to six coats were applied to show true colors
Pictures above courtesy of Vienna from Make Up Shake Down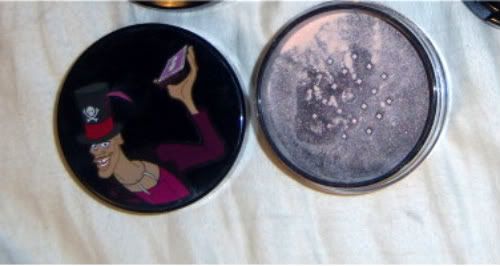 "Truth and Light" Magically Cool Liquid Powder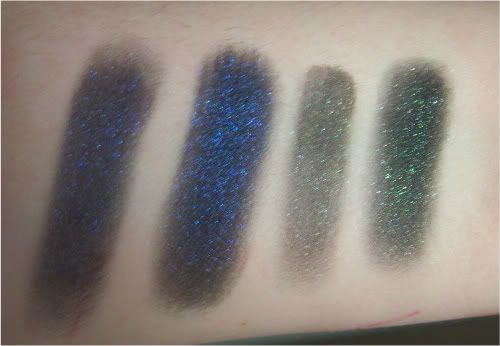 "She Who Dares" Mineralize Eye Shadow Duo
Courtesy of Sarah from PWRC
Now be aware that this is a Limited Edition collection and from what I've heard these things sell super fast!
Edit: Since I started writing this blog spot I have acquired a few more things from the collection. I purchased the mineralize eye shadow duo, the "Strange Potion" lipglass, and the "Darkly My Dear" Blush.
I also got my eyes done by Christine, a makeup artist in the MAC store.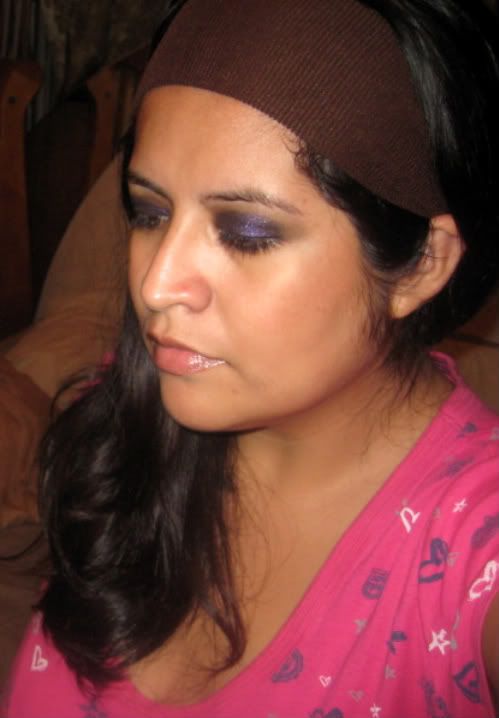 Products used in this look:
Mineralize Eye Shadow duo in "My Dark Magic" used wet with MAC's Fix Plus, "Darkly My Dear" blush, and "Devilishly Stylish" Lipglass.