"We carry the story of the people who make our clothes around with us... edun"
Beautiful isn't it?
So is this palette.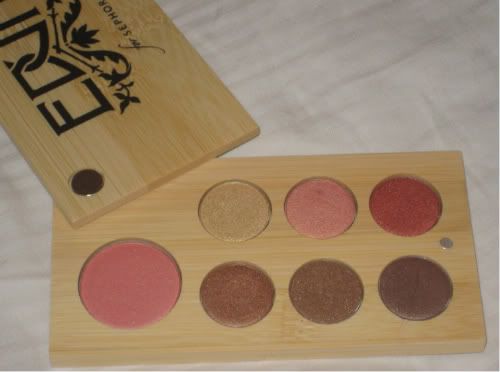 That phrase can be found printed on the strings that close the organic cotton pouch that holds this palette.
The palette is very simple but very pretty. It features six earth tone eyeshadows and one blush. It is contained in a natural wooden case with a sliding top and a magnetic closure. The shades itself are very neutral with some being matte and others shimmery.
A neat thing about this palette is that it's made with baobab oil from seeds harvested by hand by women in a village in Burkina Faso. This makes the shadows incredibly blend-able which I love!
It is also formulated without parabens, perfume, and talc. It is also allergen free.