Ah the eyebrows. Sometimes neglected, sometimes abused, sometimes nonexistent.
They are the frame to our eyes, they can either make a statement or make us feel like shaving them off!
Thankfully I was blessed with full eyebrows, then again I'm hairy all over and that's not always a good thing. Still, I cannot complain, my eyebrows have always been something I'm proud of.
So why am I reviewing an eyebrow product?
Well, nothing is ever perfect and there is always room for improvement. Being that I am a girl who always like to learn, I wanted to learn how to make my eyebrows a little bit more polished, hence why I bought this kit.
Anastasia has many, many products to enhance the look of your eyebrows, and although I am drooling over their
Kit for Perfect Brows and Eyes
, I cannot afford to dish out that amount of money for a product I've never tried.
So I needed an easier much cheaper introduction into the brand, that's how I came upon their Highlighting Brow Kit.
From Sephora's description of the product:
What it is:


An essential set for creating flawless brows and lids.



What it does:


Anastasia Highlighting Brow Kit brings out the best in your eyes, brows, and overall look. This uniquely blended terra cotta baked trio offers fabulous, versatile coverage. It works wonders—wet or dry—on brows, lids, or as an all-over highlighter!
Sounds nice doesn't it?
When I looked at the price online I couldn't believe it. $20! That's it?
This would be perfect, not only is this versatile product, but it's not going to break my wallet.
I played with it in a Sephora store and I really liked it!
I was scared though, I've never done anything to my eyebrows, well except if you count dishing out the cash I pay my favorite waxing lady and plucking them in-between visits.
Nonetheless, I ordered it from Sephora.com and when it came I played with it right away. I swatched, took pictures, and inspected it as much as I could.
My first impression was that it truly could be used in many, many ways.
The first time I used it for its real purpose though, that was the when I finally understood it.
What a huge difference! My eyebrows did not look entirely like something else, they just looked better. I was afraid that filling my eyebrows were going to leave them thick and dark and manly! This wasn't the case, my eyebrows looked sharp, clean, they looked like mine, only better!
So how does it do it?
Well basically, the brow powder that comes in three different shades acts as a filler. Wherever you have gaps in between the hairs of your brows, it fills them in making them look like you have more hair than there is. This is perfect for over-pluckers (yes you!)
Then it has a highlighting side in a tri-color mosaic type circle. You can use either color or a combination of the three to highlight your brow bone. This completely changes the look of your eyes and brows.
It doesn't end there though, the eyebrow powder can be used as liner too. You can use a liquid medium (water) and use it to line your eyes!
The highlighting part can also be used on the upper part of your cheekbones or use the individual shades as eyeshadow. These can also be used wet.
So yeah, there are tons of ways to mix and match these different applications, in essence I believe you can do you eyes and brows with just this little kit and a few brushes to achiever a super natural yet polished look.
Overall I'm pretty pleased with this product.
So let's rate it shall we?
I give it:




The only reason I didn't give it a rating of five is because I don't see myself using this every single day. I was hoping that the results would push me to use it very often, and although I love how my brows look, I think it's going to take some time before I can used to it.
Would I recommend it? Yeah! Go buy it, if you're looking to ease yourself into Anastasia products, this is the way to go!
Picture time!

First time using the product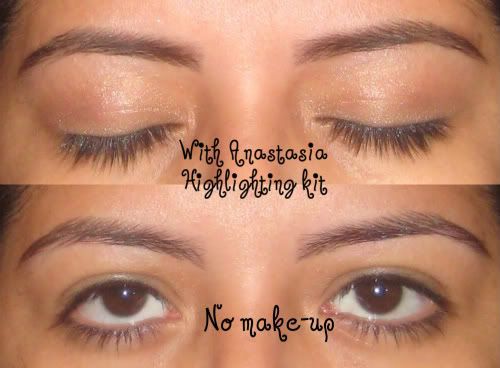 A little more practice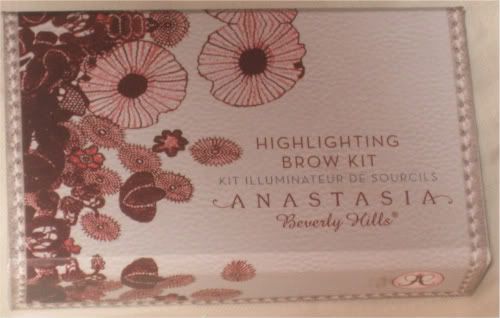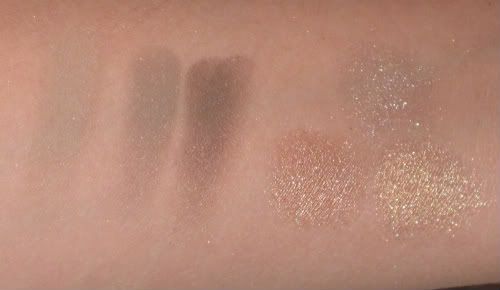 You can buy this product at
Anastasia.net
or at
Sephora
.
I would go for the latter since the regular price for this is $32 but Sephora has it for $20.