You read it, haul/review. What's a haul/review. I can't find a right name for it, but basically it's a mini review of several different products from a same brad. Just like the one I did for
eyes lips face
(e.l.f.) cosmetics.
The search for affordable yet good quality cosmetics is a hard one.
I've said many times, drugstore makeup can be hidden treasures, well they can be if your drugstore would actually carry them!
Time and time again I've heard people rave of how awesome NYX cosmetics are, specially my favorite YouTube makeup guru Marlena from
Makeupgeektv
.
She swears by these products and since I've heard her and tons other people talk about it, I decided I wanted to try them out for myself.
It is just my luck though, that no drugstore or beauty supply store around me carried NYX. How am I supposed to indulge myself with cheap cute makeup if I can't even buy it?!
So the search began, I scouted several different stores, wig stores, fragrance stores, rite aids, Walgreen's, you name it. Nothing!
Then one day, coming back from Manhattan, I decided to walk form the train station when I got to the Bronx instead of taking the bus and I passed by a store that I had passed by hundreds of times before. It was beauty supply store. I rushed in, baby in stroller, pushing through customers, excusing myself for my innocent baby's groping. Finally, I made it to the makeup section, and there it was,
NYX
, in big bold letters! The only thing that prevented me from shrieking like a little girl was the security guard eyeing suspiciously.
I didn't have much money on me so I got what I could.
Here is what I got, you know how it goes, collective review = compact review.
Enjoy!
(Click on pictures for bigger view)
-Trio Eyeshadow in "Rock & Roll"

Price: $8.00
Quality: Good
Thoughts: The combination of shadows is nice, not super pigmented but they blend well together and you can pack it in there for stronger pigmentation.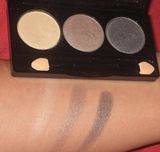 -Powder Blush in "Pinky" and "Desert Rose"

Price: $6.00
Quality: Excellent
Thoughts: Super creamy blush, blends beautifully and looks amazing!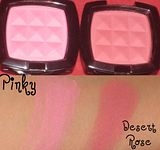 -Jumbo Eye Pencil in "Milk"

Price: $4.00
Quality: Great
Thoughts: Not sure how I feel about the "jumbo" size, but the color payoff is wonderful. Glides on nicely.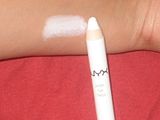 -Slim Lip Pencil in "Natural"

Price: $3.50
Quality: Good
Thoughts: I've never been a fun of lip liners before but this all over your lips topped off with a gloss is beautiful! Not sure I would use it alone though, too drying.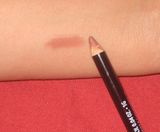 -Mega Shine Lip Gloss in "Frosted Beige"

Price: $5.50
Quality: Excellent
Thoughts: First time applying it I got the full impact of the "Frost", then as I blended it out it turned to a gorgeous nude color. One of my favorite lipglosses at the moment.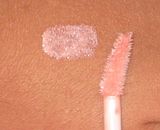 The prices I've listed above are the ones posted on their website. I was charged far less than that. If we add all of the prices up there it comes to $33.00, I payed around $25 (before tax) for the whole lot. Pretty good right?
So, to sum it all up, NYX cosmetics is a great brand from what I can tell and I will be most definitely be purchasing it again.
I leave you with a look I did using some of these products: