My younger sister is currently going to college and at this age sometimes you want to break out of your shell and try something new. I asked her to be my model for a look using my Naked Palette from Urban Decay and she agreed. I had no idea what I was going to do, so we just winged it.
We came up with a subtle dramatic eye with a bit of a smokey effect. I got to practice my eyelining skills a bit, and let me tell you, it was hard. She has a small scar right on one of her upper eyelashes and it was very tricky to line it.
Anyway, without further delay, here it is:
Products used:
-Urban Decay's
Naked Palette
.Primer Potion
.Naked for the lid and brow bone
.Buck for the crease
.Gunmetal for deep crease and outer corner
.Virgin for inner corner
-Urban Decay
24/7 eyeliner
in "Zero"
-E.l.F.'s eyelash curler
-Bare Escentuals Big Tease Mascara
-Bronzer from E.L.F.'s contouring blush and bronzer powder
-Smashbox's Blush Rush in "Passioin"
-Mac's Dazzleglass in "Date Night"
-Brushes from Sephora's Face & Eye Travel Tool Kit
-Mac's 217 blending brush
-Eco tools Mineral Powder Brush
Picture time!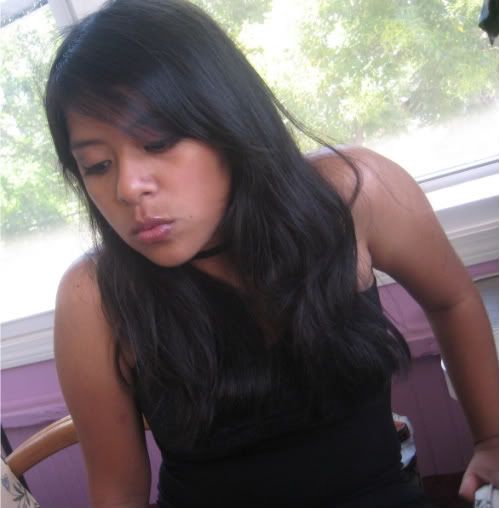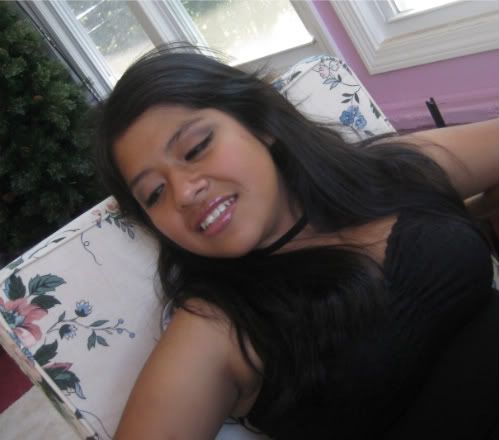 Hope you enjoyed this tutorial!